Hey guys, there is some awesome news for all our users who are on Airtel in India. Airtel has slashed the 3G rates and made them quite affordable. The prohibitive cost of the 3G plans in the past had resulted in people sticking to their GPRS/EDGE connections. With this price slashing, now all of you Airtel users can enjoy the benefits that 3G can bring.
We don't need to remind you of the fact that 3G means even faster chats, video calls, audio calls and messaging on Nimbuzz.
Do you want to know the latest Airtel 3G plan details?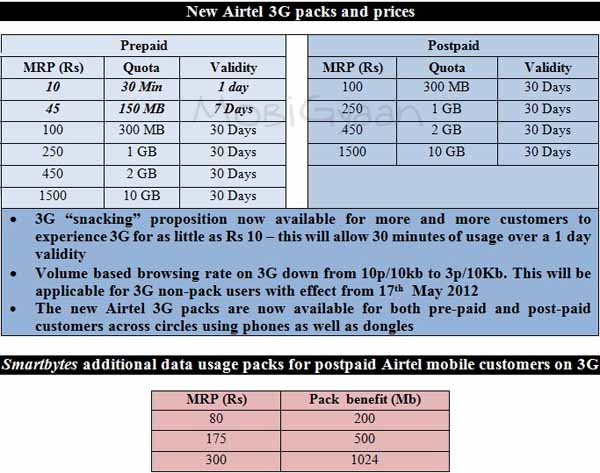 Our users on other carriers will also get cheaper 3G plans in the future. We believe that most carriers will slash 3G prices due to the underwhelming adoption of 3G in the country.
We will keep you informed if other carriers slash their prices too!
Cheers
Images courtesy: telecomtalk.info
Plan rates courtesy: mobigyaan.com